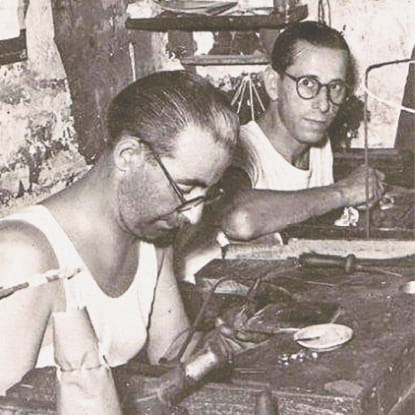 The past, where it all began
The story of leBebé gioielli began way back in 1948, when the Verde family started a business in a small workshop in the Borgo degli Orefici, the traditional goldsmiths' quarter of Naples. This was the start of a journey...
Passions bequeathed
It's a question of DNA: successive generations passed on the passion for this art form, cultivated with patience and devotion, which led to the founding of Oroverde, today a major player in the gold sector. The journey continues, to the present day...
Founding, success and growth
leBebé gioielli was founded in 2007, thanks to the creativity and enterprise of siblings Paolo, Fabrizio and Mariana Verde; their aim was to cater primarily for mothers.
The first success, now the brand's iconic piece, was a pendant with a stylised male or female outline, which later found its natural extension in rings, bracelets and earrings.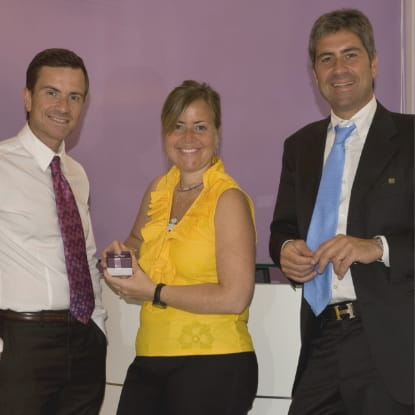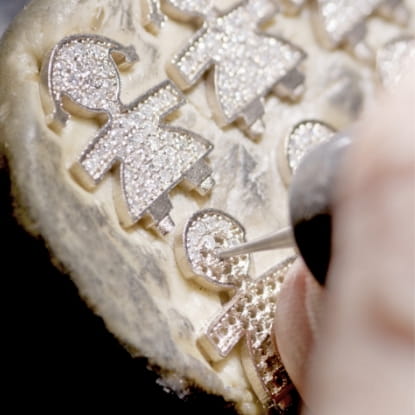 The years passed and the business continued to grow: today leBebé addresses a broader female audience, with new collections dedicated to women who live life joyfully and express their feelings through jewellery.
The value of fine craftsmanship
leBebé creations are rigorously made in Italy: the experience of master goldsmiths is passed down through the generations and combines with the creative genius and passion typical of our country.
I materiali
All leBebé jewellery is made using superb quality materials:
9 and 18 carat gold, sterling silver (925% nickel-free), diamonds and precious stones.